There is so much noise these days around enrichment, there are books, blogs, groups, pods, and it's moved so fast that the typical dog owner might feel confused! Just what the heck is enrichment and why is it important?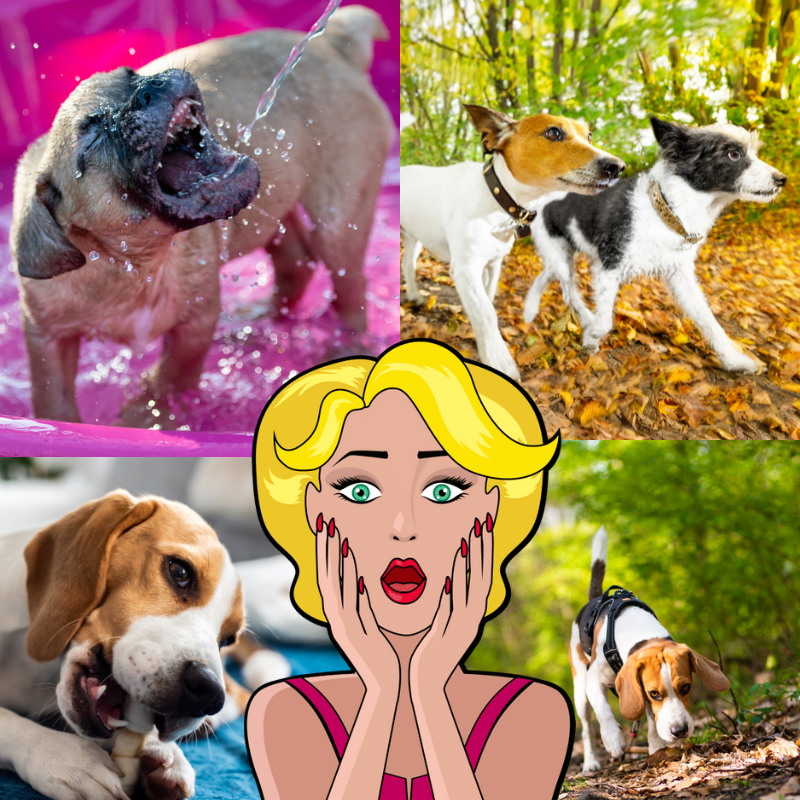 It's easy to feel overwhelmed by the information avalanche that happens when you try to get started understanding and providing enrichment. But let's keep it simple because there is no reason to make something as fun and easy as enrichment complicated and daunting. Enrichment is as simple as meeting your dog's core needs in a variety of interesting and enjoyable ways. No need to spend a lot of money, enrichment is about relationship and enjoying our time with our dogs, being fully present!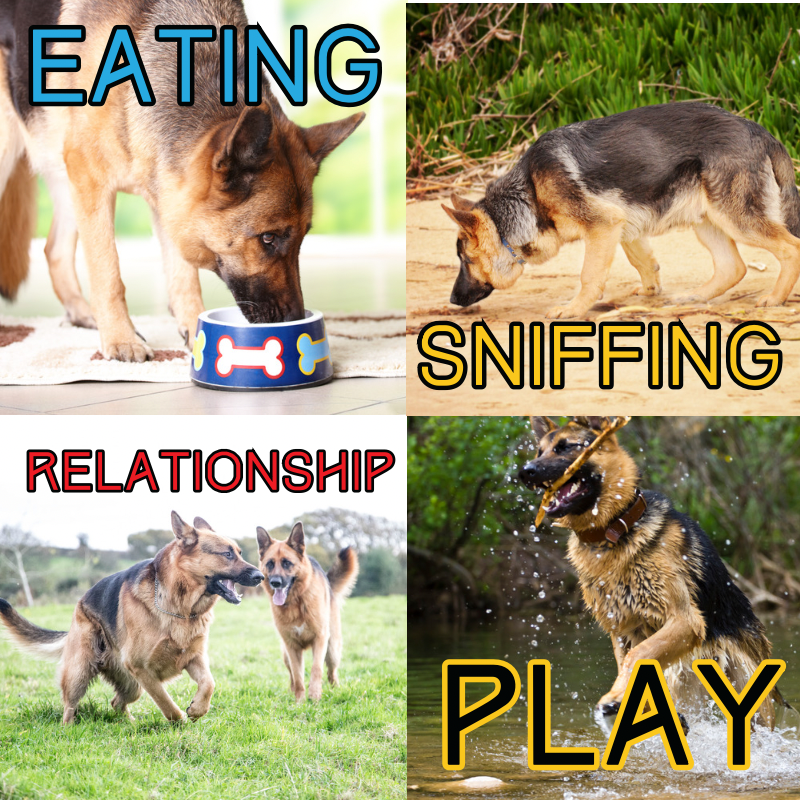 We can distill our dogs core needs into four categories:
Eating: Includes all types of behaviors used by dogs to find, access, chew, and consume food.
Sniffing: Includes behaviors related to use of the nose and sense of smell, as well as finding, seeking, and following.
Relationships: Includes positive relationships with humans and other dogs, play, training, companionship, and cooperation.
Play: Includes movement like running, jumping, walking, sniffing, chewing up, shredding, exploring, but also learning, and aspects of each other core need area.
The easiest way to start enjoying enrichment is to think of these activities as your dogs Best Life Ever Menu! You don't need to spend a lot of money, all your dog needs to live their best life is your time being fully present with them, your creativity thinking up ideas to make every day tasks and caregiving responsibilities fun and interesting, and your love and enjoyment of their company. We can all do that!
To make easing into enrichment easier we have developed a free planner for you! You can print the PDF version below, or use the photo version.
That wasn't so bad now, was it? Now, go on out there and spend some quality time with your best friend!