Viruses are everywhere, and while one is presently reshaping our world via a worldwide pandemic that has claimed the lives of too many of our fellow citizens, the other is an everyday threat on the rise.
While families all over the world in various states of social isolation and lockdown have added puppies to their lives as a source of joy and comfort, the realities of socializing a puppy during a worldwide pandemic are always top of mind for pet professionals like breeders, trainers, and veterinarians, and behavior counselors.

Many of these new dogs are puppies, and until the vaccine series is complete and immunization has (likely) occurred puppies are at risk of catching infectious diseases.

At the same time, an old enemy of dogs everywhere, Parvovirus, has sickened an alarming number of puppies and dogs. Such is the increase in Parvovirus cases that one emergency center company, Blue Pearl, has issued a warning, and the AAHA has responded.

Due to the risk of COVID 19, humans are being advised to curtail public activities or even stay completely at home, to slow the spread of this disease, and the dog training world has responded with blogs, like this excellent one from Summit Dog Training, and an amazing blog from Puppy Culture) and groups (like my own Pandemic Puppy Raising Support Group) to help puppy owners struggling with this balance.

Due to increased risk of Parvovirus and the number of vulnerable puppies in new homes right now, puppy owners are being advised by their veterinarians to curtail socialization of puppies outside the home until immunization is achieved.
Just how can a caring puppy owner socialize their puppy during such difficult conditions? Which is more important, the physical or mental wellbeing of puppies? Of course the answer is BOTH. It's vitally important we protect the physical and mental wellbeing of our puppy!
10 Ways to Socialize while keeping safety in mind.
In your home: If you cannot leave your home during your puppy's Critical Socialization Window except for essential shopping, or due to veterinarian instruction, you have the biggest challenge ahead of you and your work will entail trying to introduce as much novelty, sensations, and positive learning as possible.
In home socialization should be something we think about every day. You can find lots of excellent examples of "in home" activities on the 100 days of enrichment website (the group is amazing too!) and a few are above. Remember, socialization = FUN, if you puppy is not having fun, and going at their own pace, we are not effectively socializing.
Remember some core concepts. Odd smells, strange sights, shifting or unusual surfaces, high places, low places, people that look different, are all GREAT THINGS! I get treats and praise for investigating and being brave on my own! New things are normal and mean cookies are coming!
Avoid Pitfalls! Do not force (ie try to lure, or call, or push) puppies into "doing" activities. Do not over do it and scare your puppy. If your puppy seems unsure make it EASIER, or better yet, start so easy you are sure your puppy will do great and then very gradually make things more challenging.
Sniffy Sunday: Odor based socialization that includes introducing novel odor (like a friends cat or dog bed, a horse blanket, or a friends old T-shirt).
Mangle Monday: Boxes stuffed with things, dog food bags (be sure to cut the bottom out completely so the bag cannot suffocate your puppy) stuffed with things, packing paper, all manner of things my puppy can explore and tear up.
Tippy Tuesday: Unstable surfaces, like a balance pod, or a tippy board, any type of surface that moves a little when the puppy explores it.
Wacky Wednesday: Humans look different! This is the day we put on strange clothes and just act normal about it. Big hats, sunglasses, masks, hoodies, baggy pants, dusters. We are not trying to scare puppy of course, just show them that we look different and that's normal for humans.
Throttle Down Thursday: This day focuses on reinforcing "settle" in every room of the house, while listening to soothing, but novel sounds.
Fascinating Friday: Today is the day we explore, inside this might be exploring an infrequently used room of the house, or moving some furniture around to make an age appropriate obstacle course, or train on the bed for a change, just remember the idea is to interact with something in the environment in a different way.
Settle Down Saturday: Because puppies need to work on voluntary settle behavior at least twice per week.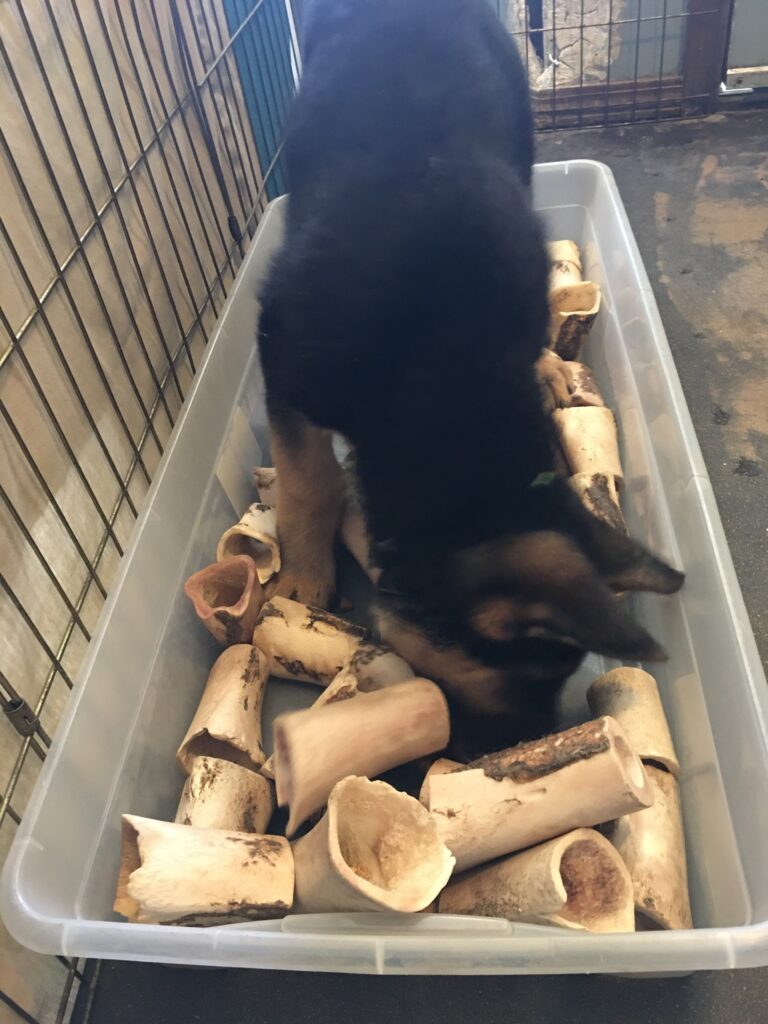 When you work on your puppy's confidence in these areas at home, this will help your puppy when they go outdoors! Treat this as being JUST as important as training or house training your puppy. This work is important.
Outside the home: If you are able to go to outdoor spaces with your puppy you have more options! This can be done safely but be sure to ask your vet about taking your puppy outdoors in a stroller, backpack, vehicle, or if placed on a known sanitary surface (like a clean tarp, or an area you sanitize yourself that is adjacent to your home).
Most veterinarians won't mind you taking your puppy outside, if the puppy is not touching the ground and is not being touched by strange dogs or humans (ie not your family members). That means we can take puppies to observe and explore their world in safer ways by carrying, pulling, or pushing them, or using surfaces that we know are sanitary and free of contamination.

Again, be sure your puppy is comfortable and happy – bring treats, and provide your puppy with an AMAZING chew they only get on such outings (to teach the puppy that going out is awesome!), and retreat from anything that scares your puppy (you can usually tell because puppies who are scared will retreat from the window area, even trying to hide).
Tips: Always start far away from things that might be new or concerning, and move closer gradually over multiple exposure days, not all at once. Move slowly so your puppy can look around for a while. Stay in one play for a long time, often 30 minutes or more, so puppy can observe many different people, animals, or things.
Avoid: Walking right up to something new or something you think might scare your puppy. Letting people or dogs touch, or lean in, to your puppy that is contained. Moving too fast, or not staying in one place long enough.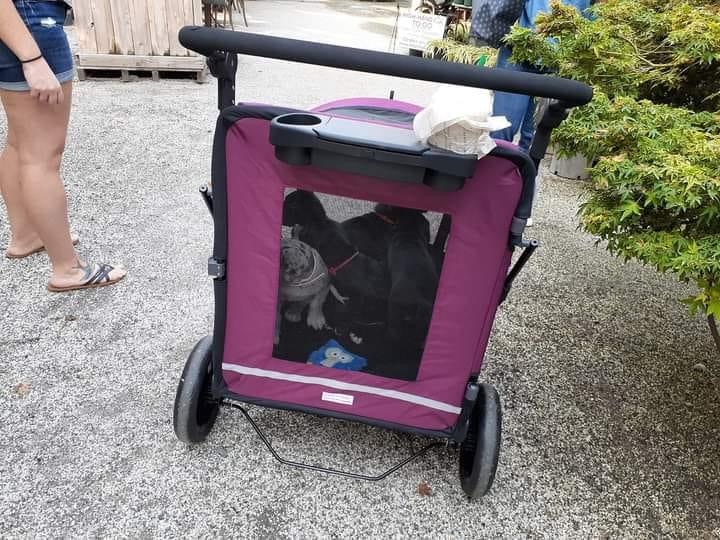 Another excellent option, if your puppy is small enough, is to carry your puppy!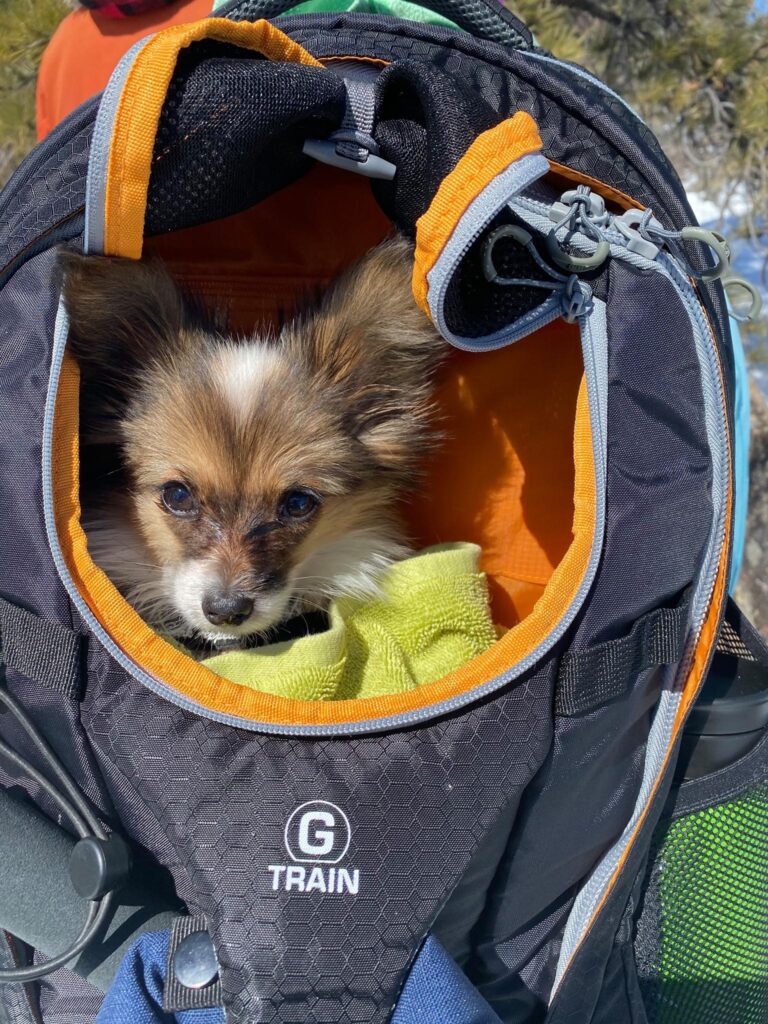 And another excellent option is to simply take your puppy for "observe and learn" in your vehicle!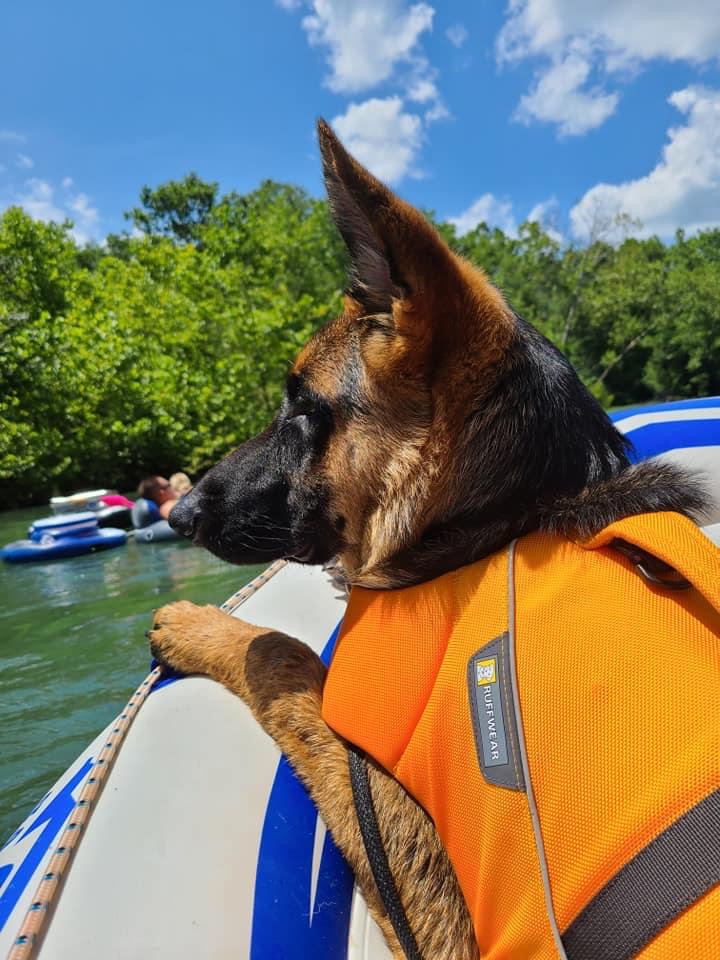 You can also use a surface you can sanitize, like a non porous patio outside your home, or by bringing a new tarp with you. Remember, make sure strangers, humans and canine, do not touch your puppy! Your vet may also be ok with your puppy being outside in your own yard, in that case you have lots of opportunity for working there!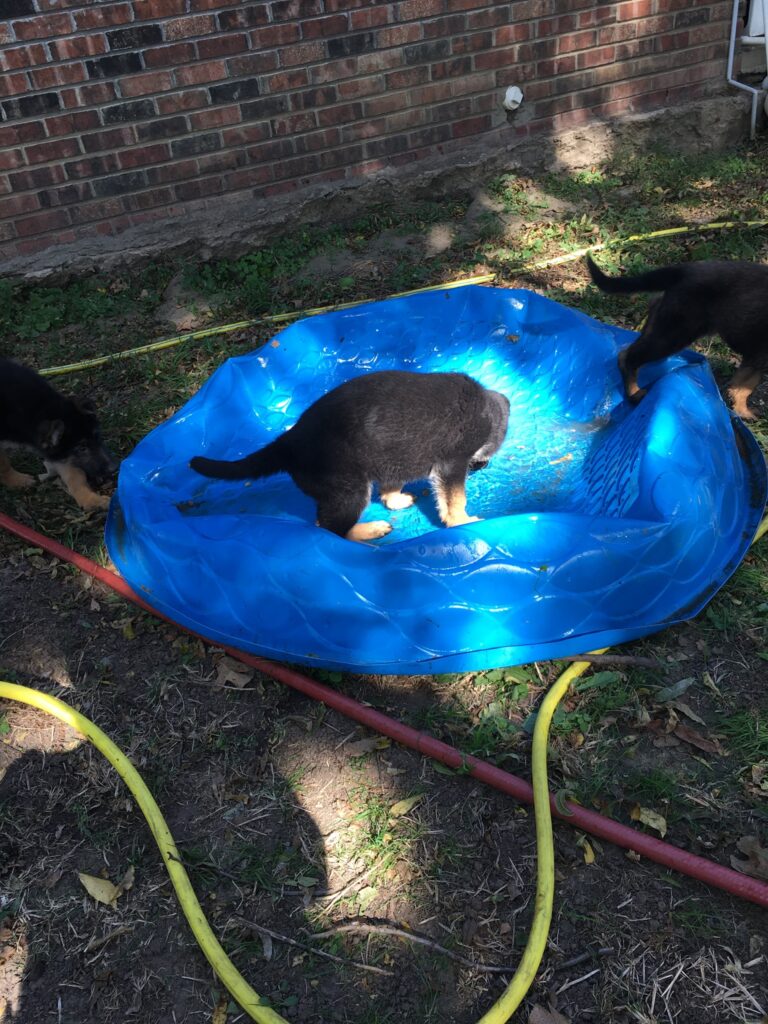 Remember, to keep both safety and socialization goals in the forefront of your mind, discuss in detail where you veterinarian believes it's safe to go, and what modifications (such as carrying) can make these outings safer.

Be sure to check out these great resources with more information on socialization in general and during the pandemic before you start your socialization plan with your puppy.
And most of all, remember, your puppy does NOT need to come into direct contact with humans, or other dogs, to be well socialized. Your puppy simply needs to learn that the existence of strangers and strange dogs is NORMAL, that you are kind and predictable, and that the world is a safe and fun place to be!