Shark School: Surviving Your Jawsome Puppy
$100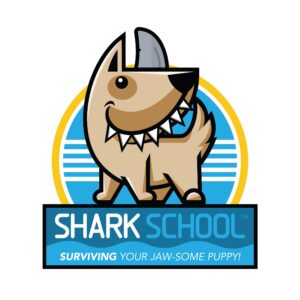 We have raised hundred of puppies as breeders of over 25 years, and helped hundred of puppy owners as professional trainers and so we know,  puppies bite!  Everyone says that, but we can actually help.  Enroll in Shark School and let our innovative, wholistic, puppy and owner friendly protocols help you tame your sharktastic puppy so you can spend more time making memories and less applying bandaids.
This media rich course is designed to help you understand your puppy, prevent most types of puppy biting, train better behaviors, and identify problem or aggressive behaviors that require immediate action.
Set up your puppy and your family for successful interactions, and save yourself and your stuff from those teeth!
Enroll now and use coupon code Sharktastic during the Beta Test pricing and get 50% off!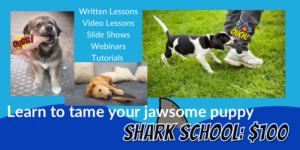 Enroll during the Beta Test and receive a free copy of our puppy biting e-book!