Crate School: Confident Crating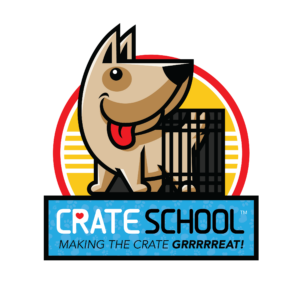 Crate training a puppy is a daunting task for any new puppy parent.
We all know puppies bring with them lots of sleepless nights, accidents inside, trips outside, the biting, the mess and all the work.  I mean, sure they are cute and we love them, but how about all that crying in the crate?
Raising a puppy is hard enough, but crate training doesn't have to be a struggle or a fight with your puppy.  Let our incremental system, created by our team of professional trainers and longtime breeders, used to teach confinement skills to hundreds of puppies, help you navigate this challenge confidently in an effective, efficient, and positive manner.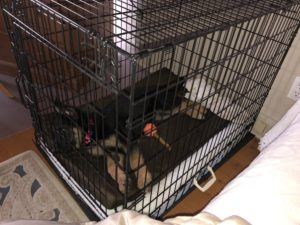 Crate School has one single focus, teaching you to teach your puppy to be confident and calm when confined.
Course includes written, photographic, and video lessons that walk you step by step through the confinement training process, from the minute you bring your puppy home, through the confinement training process.
Let us help you navigate the crate training process, our incremental system is easy to implement, effective in producing a puppy who enjoys being confined, learns how to amuse themselves, and is based on a humane, positive reinforcement, framework.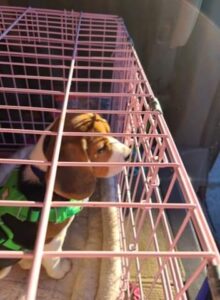 Course Options:
Basic:  $100 includes 6 months access to all course materials in the online classroom.   
Sign Up For Crate School Basic Here
Premium: $200 includes:
1. Lifetime access to all course material in the online classroom.
2. Access to instructor support and student community via the Facebook Clickety Split Dog Training Student Group.
3. Membership in the Confident Crating Facebook Group, which houses all course materials and updates.
Sign Up For Crate School Premium Here! 
Have questions?    Contact us today!