Ongoing Manners
starts at $75
Graduates of Beginner Manners  and Best Puppy can continue, refresh, and maintain their dog's education conveniently in our open enrollment Ongoing Manners program.  Each lesson starts with continued advancement in the Real Life Core Skills before focusing a new lesson.  
Ongoing Manners is open enrollment, so you can start anytime. Get busy and miss a class? No problem, you have several weeks to use the classes you have purchased, no need to schedule make up lessons, or feel bad about missing.  Attend as often as you like!  You must use all lessons by November 1st of this year.  
Simply pick the number of lessons you would like: 3 ($75), 6 ($125), or 9 ($175)
Each lesson is suitable for all graduates of our beginners program (group, private, or in home). AKC Canine Good Citizen testing, including the more advanced AKC:Community Canine and AKC: Urban Canine, as well as the AKC Trick Dog Titles, are offered through this class.  
It's that easy!
Ongoing Manners meets every Sunday at 12:00
Classes are held at Dogville Daycare and Boarding, 9525 E. 47th Place, Tulsa, OK 74145.
Sundays, open enrollment, 3 lessons, $75
Sundays, open enrollment, 6 lessons,  $125
Sundays, open enrollment, 9 lessons, $175
This class requires instructor permission to enroll, so please send an email to Susanne, indicating how many lessons you want to purchase.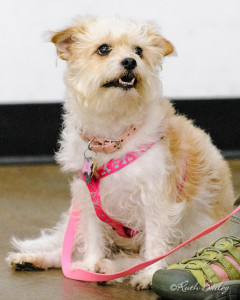 ---
"Best training class ever! Everything we learned was something that actually made my dog easier and more fun to live with.  Also, we had fun!"
Ben and Benny