In-Home Training
Starts at $125
Any group class curriculum or custom behavior modification can be taught in your home for maximum convenience. Practicing in the home has many benefits: dogs learn best without distraction; manners can be taught in the same setting where they are needed and will be used; undesired behaviors addressed where and when they occur; and fearful, reactive, or dogs with physical limitations can benefit from the enjoyment of learning.
 Sessions can be scheduled weekly or every other week and are 1 hour in length. 
In-Home sessions are offered for clients in mid-town Tulsa, Berryhill, Prattville, and Sand Springs. In-Home training is scheduled  Saturday and Sunday.  Not sure if your home is in our service area? Just ask us! 
90 Minute In-home Behavior Consultation: $125
4 Session In-Home Manners Package – $400
5 Session In-Home Manners Package – $475
6 Session In-Home Manners Package – $550
In-Home Manners Special: Basic manners taught In-Home can include up to 4 dog/family teams. If you want to include friends, family, neighbors, or multiple household dogs there is no additional charge for up to 4 dog/handler teams. (Limited to one location only, with a minimum of 4 sessions and a single payer, and only Beginner Manners curriculum is included in the this special.)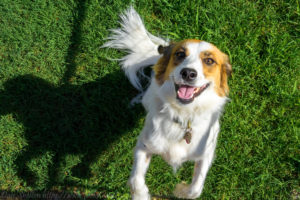 ---
"Really, REALLY, loved having you come to the house.  You've no idea how much easier this made working with Molly with our hectic schedule.  I really liked being able to take two weeks between lessons, I found I made much more progress and was able to take full advantage of the lessons and all the material you include.  Being able to see how to actually apply the skills to the difficulties (like the stealing of items and food, jumping up, and door dashing) we were having was amazing.  It was like an "ah ha" moment and made all the difference.   Thank you!" 
Amanda and Zoe (with Molly)