Crate School: Crate Conditioning For Breeders and Fosters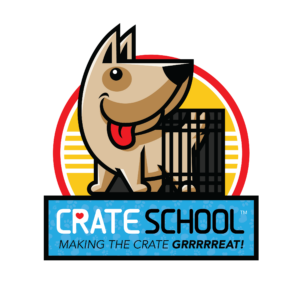 We had so many requests to turn our crate conditioning system into a class for breeders and fosters that we could not refuse.
Learn our step by step system for creating robust positive associations with crates before your puppies ever leave for their new home.
Crate School is a Facebook based virtual learning course with a laser focus on creating positive associations with the crate, and teaching a small number of puppy crate skills, to litters of puppies. 
Positively crate conditioned puppies experience less transition stress, settle more easily into their new homes, and are easier for the new family to crate train.  Setting puppies and their new families up for success.
Leave behind the old "scream it out" days and learn a system that works with the puppy's natural instincts, is based in positive reinforcement, and is easy to transition to new puppy families.
The system focuses on practical and pragmatic breeder skills, practices, and techniques.
Learn how to:
1. Use clever design to teach puppies crates are the best place to be.
2. Creating weaning pen designs and set ups that foster clean crate behavior, and prevent escape behavior.
3. Understand how to reinforce desirable choices, such as choosing to spend time in crates.
4. Harnessing the power of "good feelings" using everyday routines like meals, games, and surprises.
5. Building basic crate skills into your everyday feeding and management of your litter, to teach skills your puppy families will value, without spending all your free time.
Course materials include written, photographic, and video lessons covering subjects from the pragmatic (setting up crate banks, bedding, weaning pens and etc) to the foundational (classical conditioning, and skills training) all to help you develop an efficient and effective crate conditioning plan that works for you, your puppies, and your puppy families.
---
Course Content is currently housed where breeders are already spending time, on Facebook, in a private group.
We offer two course options:
Basic Course: $300
Premium Course: $500
The Basic Course $300 includes a detailed, step by step, media rich course designed for breeders and fosters who want to send puppies home with a solid and positive crate foundation.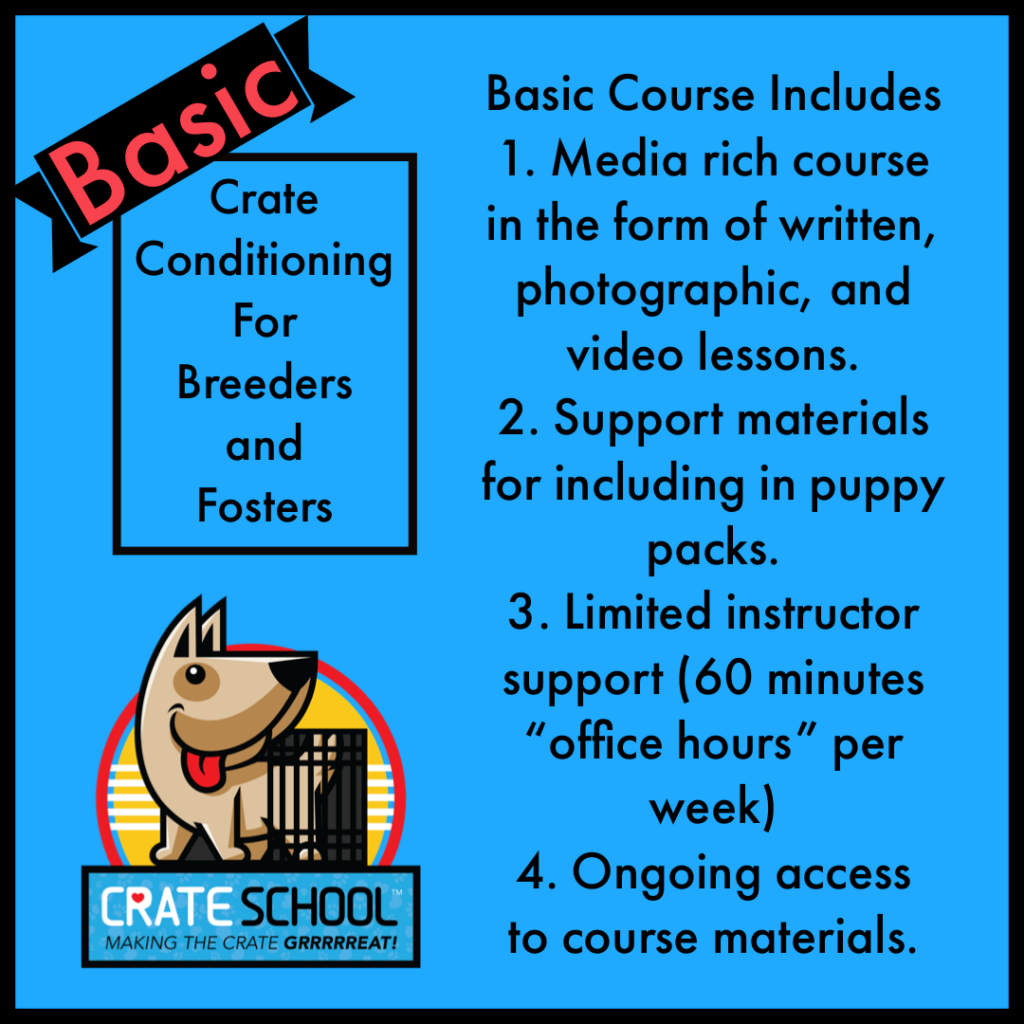 The Premium Course ($500) option is for breeders who want a solid foundation in crate conditioning, teaching crate skills, along with in depth instructor support, and an extensive puppy pack that includes a puppy buyer version of Confident Crating to ensure your hard work is continued in the new home.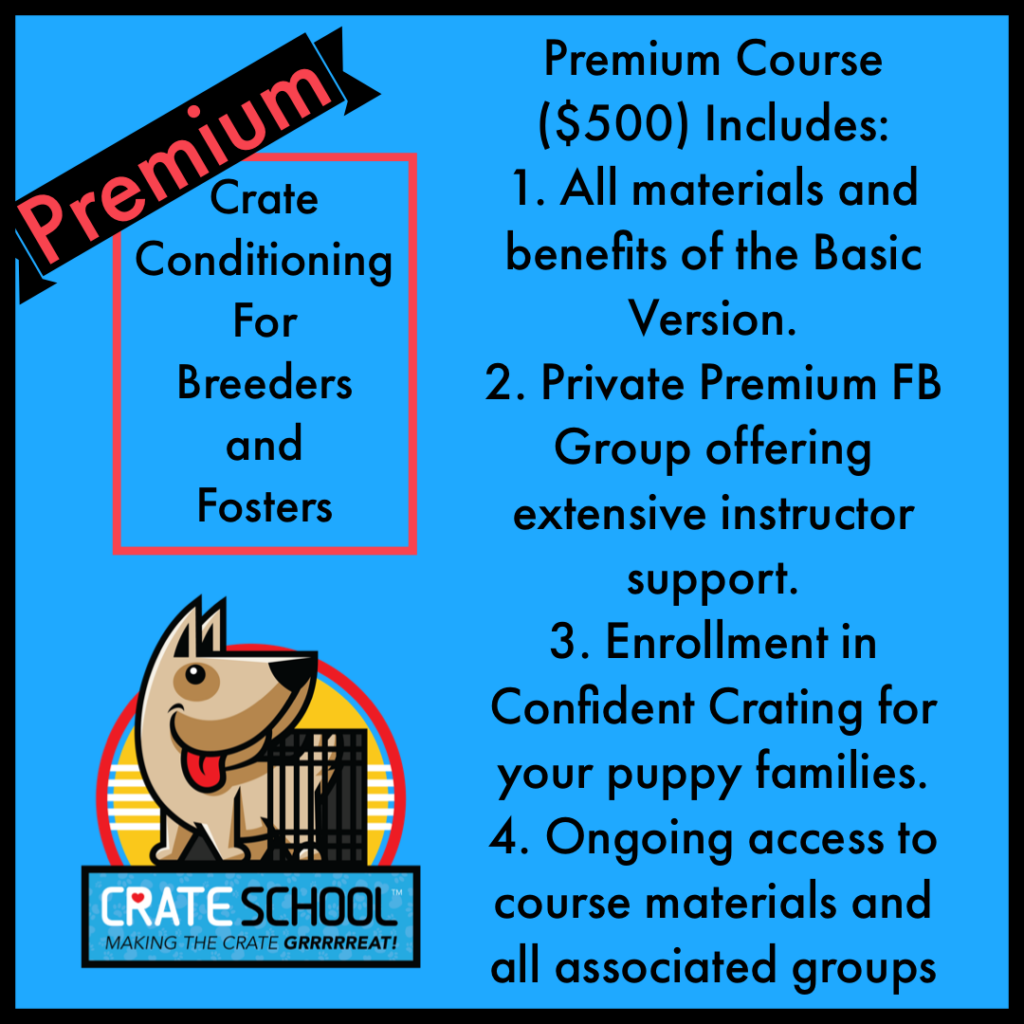 We are very excited to open these courses to breeders and fosters, if you would like more information, or to enroll please  Contact Us.